Welcome to 'Bridge On The River' Choir
No front page content has been created yet.
Fun and Friendship with Singing
The members of the Bridge on the River Choir love to come together and sing each week for a couple of hours. It's a very social group and we always have a little break for tea and bikkies. There's no audition required, just a love of singing and a willingness to have a go.
We sing in lots of styles including pop, jazz, folk, gospel and world music styles
Where and When
The choir meets each Wednesday evening during school terms at 7.00pm at the St Peter's Anglican Church, Princes Highway, St Peter's. There's plenty of off street parking in the grounds of the church.
We rehearse in a hall at the back which has a wonderful acoustic for singing.
A New Musical from The Bridge on the River Choir
WHAT THE WORLD NEEDS NOW or "How the Inner West Connects"
Tickets  www.trybooking.com/UMIM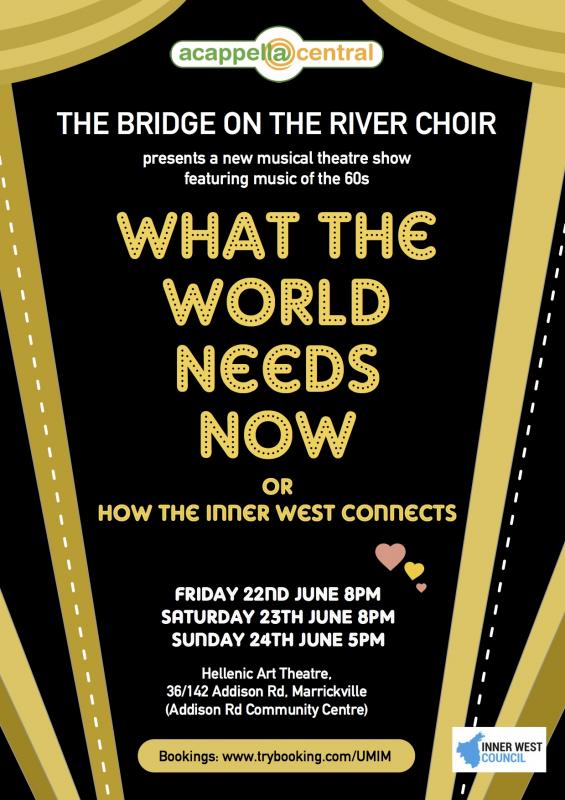 The Beautiful Cooks River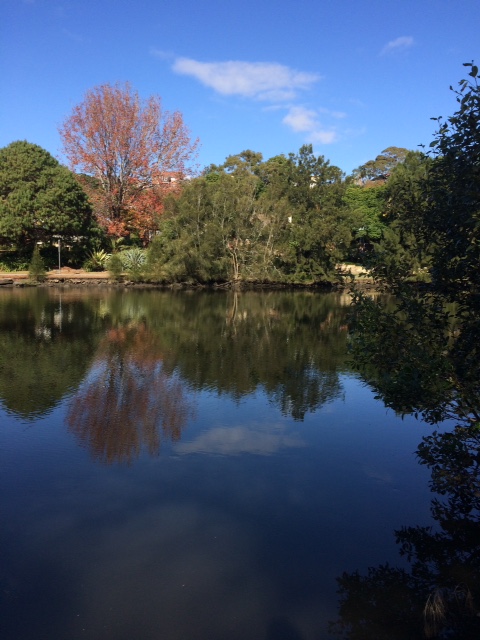 The Bridge
The choir takes its name from a footbridge over the Cook's River close to where we had our first rehearsals. One of our founding members, Lulu, captured the spirit of the choir and the bridge in this wonderful watercolour.